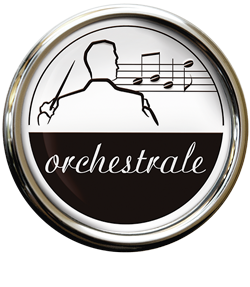 ORCHESTRALE NOTA
1 GROUP
(USED)

CRAFTMANSHIP, HIGH QUALITY, CONSISTENCY, RELIABILITY AND AESTHETIC 
A compact professional coffee machine in the Orchestrale collection. Ideal for small bars and cafes. The Nota is dedicated to the espresso coffee connoisseur and to professionals who want to have the best machine in their homes and offices.
The Nota is a 1 group professional espresso coffee machine with thermosiphonic supply system, an E61 "Levetta" brewing raised group, a 3 Lt copper boiler, a choice of water loading from a tank of 2,8 Lt with capacitive level detector or from the water system / direct line, a professional sized rotary pump for the coffee extraction, an automatic boiler water loading, motor pump with air cooling, boiler and pipes of copper, pipe fittings of brass, with a protection thermostat for the heating element, separate boiler pressure and water pressure gauges, with an easy to adjust boiler pressure essential for different coffee types and blends.
PRODUCT SPECIFICATIONS:

E 61 "Levetta" brewing raised group with manual pre-infusion for the best coffee brewing
Frame completely of satined stainless steel AISI 304
Boiler (3 Lt.) of copper, pipes of copper and pipe fittings of brass
Water loading from tank of 2,2 Lt. with capacitive level detector
Water loading from water system
Automatic boiler water loading
Fluid-o-Tech rotary pump
1 signal lamp for working machine and 1 for water lack in the tank
Protection thermostat for heating element
2 gauges: 1 for water pressure and 1 for boiler pressure
Easy to adjust boiler pressure switch
1 multidirectional stainless steel steam wand with manual control from the tap knob
1 multidirectional stainless steel hot water wand with manual control from the tap knob
LED lights on the back panel
Power 1800W
Dimensions WxDxH: 37 x 44 x 45 cm
Weight: 30 kg
Delivered with: complete portafilter for 1 cup, complete portafilter for 2 cups, blind filter.
Boasting a powerful boiler, robust rotary pump, and E61 "Levetta" group head, the Orchestrale Nota offers professional features in a compact design for consistently excellent espresso. This prosumer coffee machine is a great option for experts and beginners alike, fitting right into your home coffee nook or a small cafe.