ACAIA PEARL 
2021 MODEL
The Acaia Pearl Baristic Digital Scale is a professional scale with a built-in integrated stopwatch with a weighing accuracy of 0.1 g.
The Acaia Pearl scale fits into the modern accessory of a true coffee enthusiast who likes to track the weight differences of his coffee. The scale is compatible with your iPhone or Android, through its own application, in which you can monitor all important changes. 
Meet the award-winning Acaia Pearl — reimagined. It has all the classic features that users love. This time with an even more thoughtful design to make coffee brewing an experience in precision, pleasure, and ease.
Take your pour over skills to the next level with the real-time flow-rate indicator and additional modes. Or, keep it simple and stick to monitoring weight and time as you brew — the choice is yours and the possibilities are endless.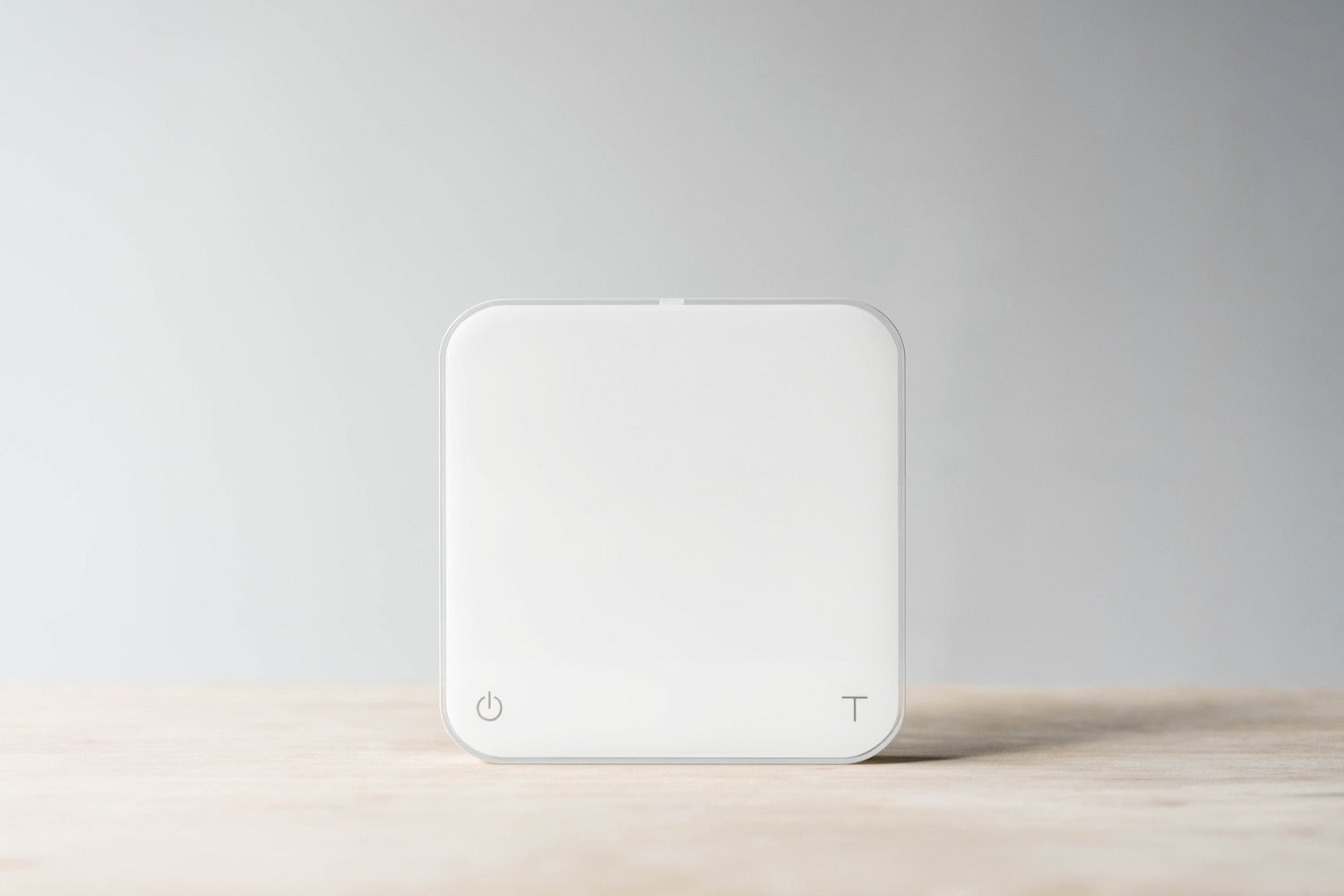 PEARL — REIMAGINED
We rebuilt the Acaia Pearl from ground up with our latest weighing technology to make the original Pearl faster and better. Enjoy a new built-in Flow-Rate Indicator, USB-C charging, and a brighter display for sunlight readability. Watch the video to see the new Pearl in action.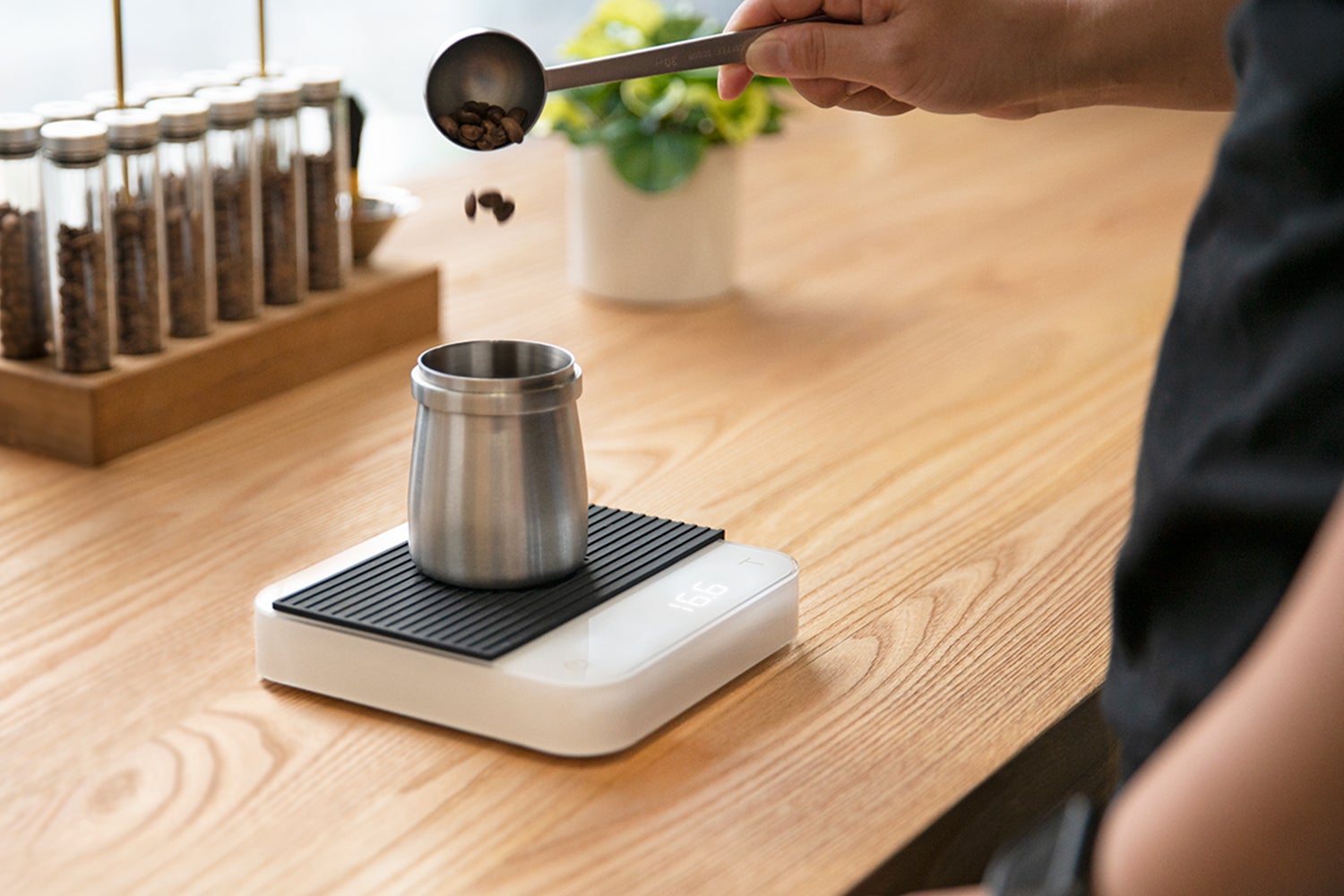 REAL-TIME FLOW-RATE INDICATOR
This visual tool teaches you to control your pouring in real time, improving your overall brewing ability, and achieving desired extraction ratios every time.
FASTER & MORE RESPONSIVE
With new weighing technology, the Pearl stabilizes faster and more accurately during brewing, saving precious time for busy baristas.
OPTIMIZED SUNLIGHT READABILITY
With adjustable brightness, the display is easy to read in all
indoor light conditions. Enhanced brightness also allows for
better outdoor visibility.
ESSENTIAL BREWING MODES
Brewing modes designed for all your brewing needs. From the Dual Display Mode to
Auto-Start Timer Mode to Beverage Mode, there's a mode to fit your brewing style.
USB TYPE-C RECHARGEABLE
The lithium battery lasts 30-40 hours, offering a greener alternative power source. If you brew one cup of coffee a day, you'll only need to charge every few months.
DESIGNED TO LAST
Built to industrial standards with a modular design, the Pearl is for every serious coffee brewer. It is rooted in laboratory scale technology for unparalleled robustness. Each scale is hand crafted, checked, and calibrated before it is shipped out.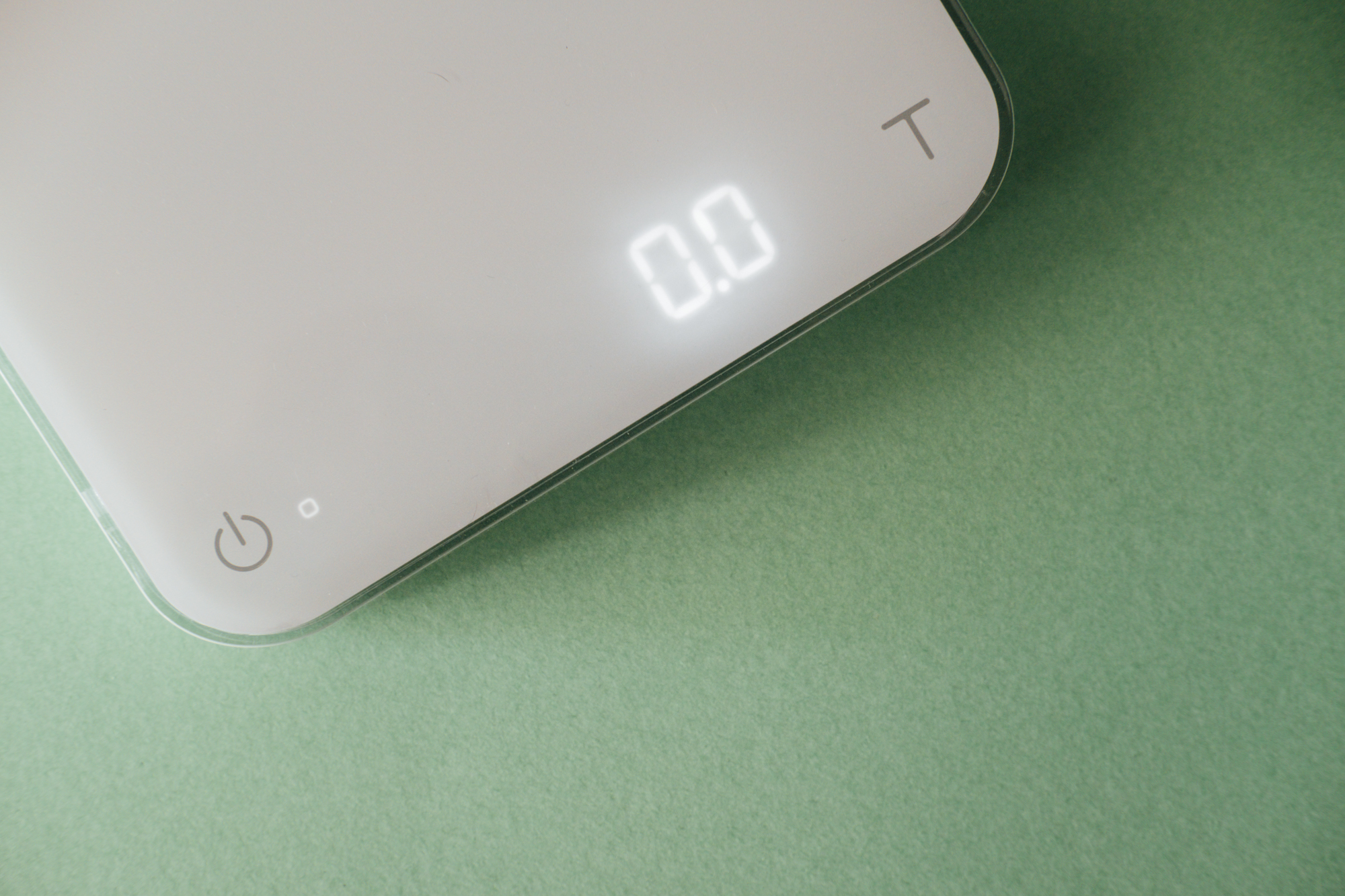 Below are the items you will receive when you order the Pearl Classic White...
PRODUCT SPECIFICATIONS:
Model - AP007
Product Weight - 500 g ± 5 g
Product Dimensions - W: 160 mm L: 160 mm H: 32 mm
Maximum Capacity - 2000 g / 70.55 oz
Minimum Weight -1 g
Measuring Units - g / oz
Readability - 1 g
Repeatability - 1 g
Linearity - 1 d
Indication Limit - 2060 g / 72.66 oz
Power Supply - 5 V / 500 mA
Battery - Lithium-ion rechargeable 3.7 V 1100 mAh
Battery Life – 30/40 Hours
Display - 8-digit LED
Material - PC
Connectivity - Bluetooth 5.0
Warranty - 2 Years
Inside the Package

Acaia Pearl Coffee Scale x 1
Heat Resistant Pad x 1
USB Type-C Charger Cable x 1