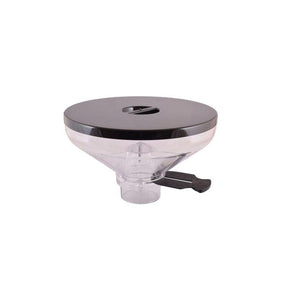 UNBEATABLE PRICE !!!
EUREKA - Short Bean Hopper

A replacement short hopper for the Eureka grinders. Shrinks your overall height from the Eureka Tall Hopper by 5.6"- perfect for short cabinets. Available in clear plastic or dark grey. 
Fits the Eureka Olympus, Zenith, LUCCA Atom, Atom 65, and Atom 75 espresso grinders.